About Dizzy Busy and Hungry
Hello and welcome!
Thanks for stopping by DBH, where I share recipes for real life! I am so glad to have you visit. While you are here, make sure you check out my hundreds of tried-and-true recipes that I have served to my family, friends, and party guests. They are all easy to prepare, with minimal ingredients but tons of flavor. My goal is to provide recipes that are realistic in terms of budget and prep for the modern day active lifestyle.
Why 'Dizzy Busy and Hungry'? Well, I am a really busy working wife and mom of two teenage boys. My life feels like a whirlwind sometimes, and I am not just busy, but I am 'dizzy busy'! So the name just flowed from there, and you will often see it referred to as DBH for short.
Originally, I started recording my recipes here on DBH as an easy way to share them with the other moms at my corporate job. As time has gone on, and my library of recipes continues to grow, more and more readers stop by to find recipes they can prepare with just a few ingredients and a little prep.
FAQs About Kristin King and DBH
Are you a chef?
No, but as a 'dizzy busy' wife and mom, I have had to come up with creative ways to serve my family healthy, delicious food. As you can imagine, this can be a challenge when life seems to be moving at a mile a minute!

While I may not be a culinary professional, I have been cooking for my family for 20+ years and have developed recipes that work really well for folks like me who don't have a lot of time or energy for cooking, but still like to eat good food prepared at home!
How did you develop your recipes?
I am not a kitchen whiz and I don't have a lot of time and energy for planning, shopping, and preparing, so I am always developing tricks and shortcuts for my recipes to make them quick and easy and nutritious!

Over time, I have researched and practiced and adapted my methods to fit with my lifestyle, and I would love to pass on some of the knowledge I have acquired to anyone who might benefit from it!
Who does your photography?
I do most of it myself! The exceptions are the recipes that are posted by my contributors, Tonje and Carmy, and some photos that I purchase from other food photographers so that I can continue to bring you new recipes even when I don't have time to photograph them myself.

All the photos that I shot have a Dizzy Busy and Hungry watermark on them, so just look for that in order to determine if the photo was taken by me or not!
What are some of your favorite cooking tips?
I rely on many shortcuts, such as buying some prepared ingredients to save time (minced garlic is one of my favorites), using frozen vegetables where I can instead of fresh (allows for the most flexibility with a changing schedule since they don't spoil as quickly), and employing strategies to minimize cleanup (like using parchment paper on baking sheets or adapting recipes to use only one pan). These tips are included in all my recipes to help you apply those shortcuts as well!
What recipe do you recommend to someone who wants a quick and easy yet delicious family dinner?
My Creamy Coconut Chicken Curry is a family favorite, and is a complete meal all in one dish. It requires only 5 ingredients and can be on the table in 15-20 minutes. I also include some tips in the notes to make the prep even easier, so check it out.
Do you have any easy vegetarian recipes?
My Grilled Avocado Sauerkraut Sandwich is another favorite, and it's so easy! It might sound like a strange flavor combination, but it really works and we love it. It's healthy and delicious and hot and crispy, so give it a try!
I have a request for a recipe. How can I get in touch with you?
To contact me, you can send an email to kristin@dizzybusyandhungry.com for general comments, feedback, or to suggest recipes that your family loves!

I would also love to hear from anyone who would like to collaborate with me on a project or promotion.

I look forward to hearing from you! 🙂
Some Other Tidbits About Me:
This post may contain affiliate links which won't change your price but will share some commission.
I love cats, especially Siamese cats.
I have an undergrad degree in math and a graduate in secondary ed, but for the last 20+ years I have been working at a large corporation, in the benefits administration industry.
I was a high school math teacher for 3 years before I changed careers.
I love hiking. In 2004, I hiked the Grand Canyon with my mom, 25 miles from the North Rim to the South Rim.
I love music and am in a band that my friend Maureen and I started in 2007. We started out with the name Dichroic Glass but switched it to The DG Band so that it would be easier to remember. We have a Facebook page (click here) and a CD of 12 original songs (click here).
My favorite TV show continues to be Everybody Loves Raymond, even though I have seen every episode multiple times. 🙂 My second favorite show is Seinfeld (I know, I am dating myself here LOL).
---
Dizzy Busy and Hungry Most Popular Posts
Chicken Potato Bake
Potatoes tossed in garlic and olive oil and baked to a golden brown with tender, juicy chicken thighs. A family favorite!
Pan Fried Cinnamon Bananas
Just 3 ingredients, a skillet, and 10 minutes are needed for this quick and easy recipe for overripe bananas. These pan fried banana slices are perfect for a special breakfast or an afternoon snack!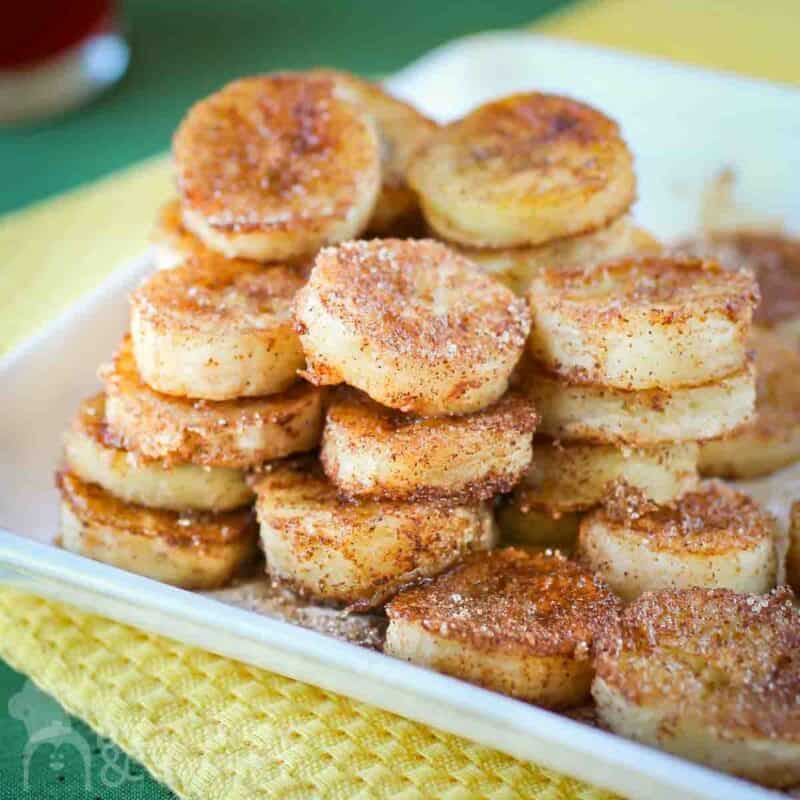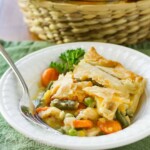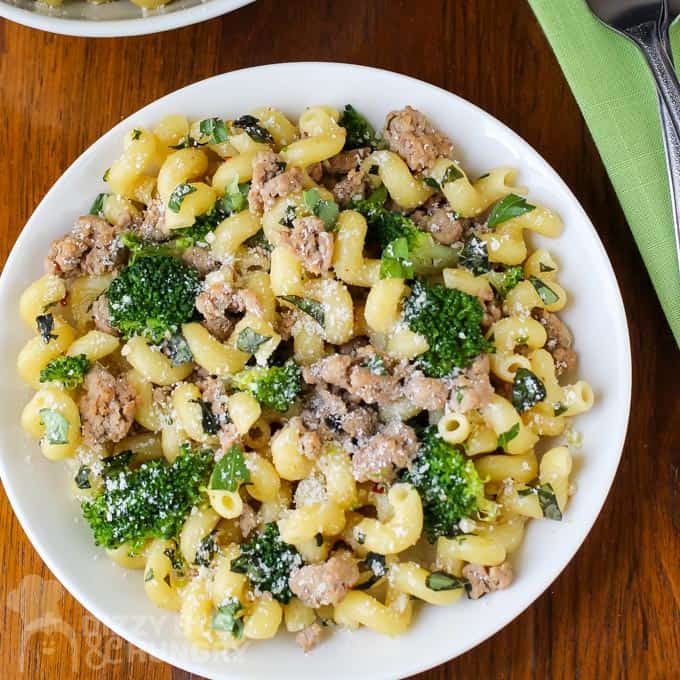 Happy cooking!