You must try this super easy drop biscuit recipe for mouth-watering biscuits made with no yeast or butter, and with no rolling or cutting required. Just mix up a few basic ingredients, drop on a baking sheet or muffin tin, and enjoy in less than 20 minutes!
Jump to:
👩🏻‍🍳 Drop Biscuit Recipe Back Story
I confess that sometimes I forget to factor in my side dishes when I put together my dinner plan. So then at the last minute, I am stuck!
But side dishes are really important, especially since my boys are young adults now, the main dish doesn't go as far as it used to when they were little.
Of course, I always offer a veggie side dish, and I have a bunch of go-to options for that (see the Other Suggested Side Dishes section!). But sometimes I still need something else.
I love that I can whip up these delicious biscuits without butter quickly and easily, and the whole family absolutely loves them. They actually transform an ordinary dinner into something special.
My favorite thing about this drop biscuit recipe is that it really is super easy. No need to deal with cutting butter into the dough, or rolling and cutting round shapes. This recipe is not fussy or tricky at all. It really is as easy as mixing it up, plopping it on a baking sheet, and tossing it in the oven. Mix, plop, toss. Love it!
🥘 Ingredients Needed
white whole wheat flour - adds a little nutrition but still has a great texture. See the FAQs section for a discussion on other flours that can be used.
baking powder - super important ingredient! It actually initiates a chemical reaction during baking that creates that delightful light, crumby texture.
salt - besides enhancing the flavor, salt actually helps dough to expand during baking without falling apart or collapsing.
sugar - a little sweetness!
mayonnaise - this is the key to making biscuits without butter. The mayo adds the needed fat for yummy biscuits with a great texture, but there is no melting, dicing, or cutting the butter into the flour required!
milk - I used 1%, but you can use whatever you have on hand. Whole milk makes even yummier biscuits but adds more calories.
chives (optional) - I sprinkled chopped chives on top just for a pop of color and a subtle flavor addition.
🔪 Instructions
Combine the dry ingredients (flour, baking powder, salt, sugar) in a medium bowl with a whisk.
Add the wet ingredients (mayonnaise, milk).
Mix until everything is combined and you have a sticky dough.
Drop into a muffin tin or onto a baking sheet and bake!
👪 FAQs
What is a drop biscuit?
According to Dictionary.com, a drop biscuit is simply "a biscuit made by dropping baking powder biscuit dough from a spoon onto a pan for baking."
What that definition doesn't tell you is that they are delicious, slightly crispy on the outside but tender and crumby inside, and that they make a great accompaniment to almost any dish!
What is the difference between rolled and dropped biscuits?
Rolled biscuits will be a little more uniform in shape, and also have more distinct flaky layers. The dough is a little fussier to make, and there are multiple steps to follow, including preparing a surface, rolling the dough, cutting it with a round cutter, and transferring it to a baking sheet. I don't know about you, but I don't have the time or patience for that at the end of a long day!
What flour is best for this drop biscuit recipe?
All-purpose white flour yields a light fluffy texture, but we actually like our biscuits to be a little denser. So I use white whole wheat, which not only produces a slightly heavier biscuit, but also is a little healthier! Not that these biscuits are health-food by any means, but I always try to sneak in the goodness of whole grain wherever I can!
Beyond that, bread flours and pastry flours are also good and will result in very light, tender biscuits. Other flours will probably also work, but the difference in composition will affect the texture of the drop biscuits.
I'm obviously not able to test with every kind of flour out there, so I recommend experimentation if you have a particular kind of flour you want to use. I will say that my family did not care for using regular whole wheat flour - the taste was just a bit too nutty and the texture too heavy.
Why do you recommend making biscuits without butter?
It's just easier! As a busy mom, I'm always looking for shortcuts. Butter will give you a little edge on flavor and texture, but I found a super-close substitute with mayonnaise.
Using butter adds the steps of dicing a stick of butter, making sure to keep it really cold (most of the time I have to put it back in the fridge for a bit because it gets too soft while cutting it up), and then having to cut it into the flour. Even if you just decide to use melted butter, you have the additional step of melting it. With the mayonnaise, all I do is squeeze it into a measuring cup, and then plop it in the bowl and mix. It doesn't get any easier than that!
How can I avoid ending up with hard, dry biscuits?
Make sure your oven temperature is correct and don't forget to set the timer! Also, make sure that your ingredients are fresh, especially the baking powder. Don't overmix the dough - as soon as all the ingredients are incorporated you should stop mixing.
Note that biscuits without butter will naturally be a little less flaky than biscuits made with the technique of cutting butter into the flour. I find that it is a no-brainer trade-off for me, since we all still love them and it is SO much easier to throw the drop biscuit recipe together.
Can I make the biscuit dough in advance?
You really can't, sorry! If you need to streamline the preparation required right before your meal, what you can do ahead of time is mix up your dry ingredients and store in an airtight container at room temperature, then mix up your wet ingredients and store in an airtight container in the refrigerator. Then all you need to do is combine the wet and dry mixtures, drop, and bake!
Alternatively, you could make the entire drop biscuit recipe ahead of time, refrigerate or freeze the baked biscuits, and reheat prior to serving. For more on that, see the 'Top Tips' section below!
Why baking powder and not baking soda?
Get ready for a science lesson - baking is actually very scientific! We depend on certain chemical reactions to make our baked products what they are. The difference between baking powder and baking soda lies in the acidity.
Baking soda relies on acidity outside itself to initiate the chemical reaction, and when that is present, the reaction is immediate. It is generally used when you want to create a chemical 'rising effect' with a dough. But we don't need that for these biscuits, although we want a reaction to occur over time as the biscuits bake. Which is why we use baking powder.
Baking powder comes complete with two acids, one that initiates a chemical reaction when the baking powder becomes wet (so it doesn't happen until you mix the wet ingredients into the dry), and the other that initiates a chemical reaction when it is both wet and hot (so it doesn't happen until the dough starts baking). This creates the 'fluffiness' inside the drop biscuits.
I'm sure this is a bit oversimplified, but hopefully you get the general idea!
💭 Top Tips
Drop biscuits are actually great for breakfast or brunch as well as a dinner side dish. These are so easy and delicious you won't want to limit yourself!
If you have any leftover biscuits (which I highly doubt, haha!), store them in an airtight container on the counter for up to 3 days, or in the fridge for up to 6-7 days.
Make a triple or even quadruple batch and freeze them (for up to 3 months) to have them on hand so you can just pull them out whenever! Take them out of the freezer at least several hours before you want to serve them and thaw them on the counter.
I highly recommend heating leftover or thawed biscuits prior to serving. Wrap them in aluminum foil and place in a 350 degree oven for 10-15 minutes. Yum!
While using mayonnaise for me is the most convenient way to make drop biscuits without butter, there are other ways to add the needed fat into the recipe. I have seen some recipes with plain Greek yogurt, shortening, and even vanilla ice cream!
📖 Variations
Make herbed drop biscuits by adding in with the dry ingredients ¾ teaspoon of dried rosemary, basil, thyme, or Italian seasoning.
Dial up the nutritional value by mixing in ½ cup or so of shredded zucchini! Make sure to squeeze most of the liquid from the zucchini before adding it.
Love cheese? Add in ½ cup - ¾ cup of shredded cheese - cheddar, Swiss, Parmesan, or another cheese. Experiment to find what your family likes best!
Serving alongside seafood? Add in ¾ teaspoon of Old Bay Seasoning.
If you don't care for the idea of using mayonnaise to make drop biscuits without butter, you can substitute palm oil or coconut oil. Or, if you want to use butter without having to go through all the trouble to cut it into the flour, you can definitely melt it and pour it in when you add the milk.
For anyone who may not be a fan of processed sugar, you can definitely substitute honey or agave. Use about ½ - ¾ teaspoon.
🥗 Other Suggested Side Dishes
You will likely want to serve a veggie side dish along with your biscuits and your main dish. Here are some great ideas!
Garlic Butter Microwave Broccoli
A unique microwave broccoli dish with a delicious butter sauce infused with the flavors of fresh red peppers and garlic and combined with the crunchiness of cashews!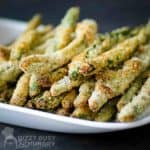 🍞 Additional Biscuit Recipes
Here are a few more more biscuit ideas for you!
Parmesan Dill Dinner Biscuits
Delicious whole wheat dinner biscuits jazzed up with dill and parmesan cheese, perfect as starters or companions to just about any entree!
Olive Parmesan Pretzel Bites
Easy, no-yeast recipe for creating soft pretzel bites, with yummy green olives and Parmesan cheese baked right in!
Looking for a main dish to pair with your drop biscuits? This super easy one skillet Cheese Tortellini Recipe is perfect! It's easy, hearty, and contains the nutritional goodness of zucchini (but the kids will never notice!).
Easy Drop Biscuits without Butter
Love this recipe? Awesome! Please give it a 5 star ⭐ rating below! And if you make this, snap a photo and tag me on Instagram. You can find me at DizzyBusyandHungry or #dizzybusyandhungry!
📋 Recipe Card
Easy Drop Biscuit Recipe
You must try these super easy drop biscuits! Your family will love these mouth-watering biscuits made with no yeast or butter, and with no rolling or cutting required. Just mix a few basic ingredients, drop on a baking sheet or muffin tin, and enjoy in less than 20 minutes!
Ingredients
1

cup

flour

(I used white whole wheat)

1 ½

teaspoons

baking powder

¼

teaspoon

salt

1

teaspoon

sugar

2

tablespoons

mayonnaise

½

cup

milk

1

tablespoon

chopped chives

(optional)
Instructions
Preheat oven to 350 degrees F.

Add the flour, baking powder, salt, and sugar to a large bowl and mix to combine.

1 cup flour,

1 ½ teaspoons baking powder,

¼ teaspoon salt,

1 teaspoon sugar

Add milk and mayonnaise to the bowl.

2 tablespoons mayonnaise,

½ cup milk

Mix thoroughly. Dough will be sticky.

Spray your muffin tin or baking sheet with nonstick spray. Drop dough into each muffin hole so that they are filled about ¾ of the way. If you are using a baking sheet, use about ½ cup of dough for each muffin.

If you are using chives, sprinkle them over the muffins and press them slightly into the dough.

1 tablespoon chopped chives

Bake about

12 minutes

, until the tops start to brown.
Notes
Leftover biscuits can be stored in an airtight container on the counter for up to 3 days, or in the fridge for up to 6-7 days.
Freeze biscuits for up to 3 months. To serve them, take them out of the freezer at least several hours beforehand and thaw them on the counter.
These biscuits are best served hot! Heat leftover or thawed biscuits by wrapping them in aluminum foil and placing them in a 350 degree oven for 10-15 minutes.
Make variations of this recipe by mixing in ¾ teaspoon of dried rosemary, basil, thyme, or Italian seasoning with the dry ingredients, or include ½ cup shredded zucchini and/or ½ cup shredded cheese with the wet ingredients.
Nutrition
Calories:
143
kcal
|
Carbohydrates:
22
g
|
Protein:
3
g
|
Fat:
5
g
|
Saturated Fat:
1
g
|
Cholesterol:
4
mg
|
Sodium:
164
mg
|
Potassium:
183
mg
|
Fiber:
1
g
|
Sugar:
2
g
|
Vitamin A:
46
IU
|
Calcium:
85
mg
|
Iron:
1
mg
Nutritional information is an estimate. The nutritional values for your final dish may vary based on measuring differences and products used.
Like this recipe?
Sign up here for my email list and receive new recipes to your inbox, plus a FREE recipe ebook!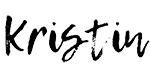 Happy cooking!