Making air fryer eggplant Parmesan is a breeze! This recipe is a delicious healthier version and makes a great addition to any meal.
Jump to:
👩🏻‍🍳 Why You'll Love Air Fryer Eggplant Parmesan
Easy eggplant Parmesan makes a great addition to any meal. It requires only a few common ingredients and is perfect over spaghetti, cauliflower rice or even alone. Making eggplant Parmesan in your air fryer is a breeze. Let me show you how to make this quick recipe today!
Eggplant is such a versatile vegetable and makes an excellent side dish or even main dish! There are times I crave eggplant and this simple eggplant Parmesan is my go-to recipe. It's great alone, but I love it over a freshly cooked bed of spaghetti noodles. Using my air fryer makes this recipe easier than frying it and faster than baking it in the oven.
🥘 Ingredients Needed
eggplant - You want to grab an eggplant that is fairly proportionate in size. This will make the slicing and cooking much easier. I know this can be difficult, but grab the best looking eggplant in the bunch.
flour - The flour is used to coat the freshly sliced eggplant before placing it in the egg and breadcrumbs. The flour allows the other two ingredients to stick together.
eggs - The eggs are whisked and then used as the second step in the breading process. Depending on how big your eggplant slices are, you may need more than 1 egg.
breadcrumbs - You can use whatever breadcrumbs you prefer here. I like to use Italian breadcrumbs because they add a little extra flavor, but plain breadcrumbs or even panko would be a great addition.
spices - I went fairly mild on my spices for this eggplant Paremsan recipe. I used garlic powder, onion powder, salt and oregano. Feel free to use your favorite spices!
marinara sauce - A spoonful of sauce is placed over each eggplant slice to give it an even richer flavor. You can use jarred marinara sauce or try a homemade version!
mozzarella cheese - When it comes to the cheese you can use either freshly sliced mozzarella or shredded, like I did. The freshly sliced version is easier to work with, but the shredded is just as good. You can also substitute for a white cheddar if you are out of mozzarella.
Parmesan and parsley - These are used as optional toppings. A freshly grated Parmesan gives the best flavor for this dish.
🔪 Instructions
Prepare Your Eggplant Slices
Cut the eggplant into even slices.
Combine the breadcrumbs and spices in a shallow dish.
Prepare the other parts of the coating by placing the flour in a bowl and whisking the egg in another.
Coat an eggplant round in the flour.
Dip the eggplant into the egg.
Cover with the breadcrumbs and spices.
Cook in the Air Fryer
Transfer the eggplant round to the air fryer basket. Repeat steps 4-7 until you have 4 rounds ready.
Cook for 8 minutes at 400 degrees F, flipping halfway through, then spoon some marinara sauce over top.
Sprinkle each eggplant round with mozzarella cheese.
Cook for 2 more minutes at 350 degrees F. Top with fresh Parmesan and parsley if desired.
👪 FAQs
What is eggplant Parmesan?
A traditional eggplant Parmesan is more of a lasagna without the noodles. It is breaded and layered in a casserole dish along with tomato sauce and cheese. It is then baked to bubbly perfection.

This air fryer version takes all the best parts of the original recipe and makes it much easier to manage. Instead of layering the eggplant, it is sliced and breaded before cooking it oil-free in the air fryer. It is topped with a dollop of tomato sauce and covered in Mozzarella cheese.
How should I store leftover eggplant Parmesan?
Place any leftover air fryer eggplant Parmesan in an airtight container such as a Ziplock bag or a Tupperware. The eggplant will keep in the refrigerator for 2-3 days. To reheat, place in the air fryer for an additional 2 minutes or in the microwave. The air fryer will give the best results for reheating.
Can I freeze air fryer eggplant Parm?
Yes! You can! I suggest freezing it before you cook it. Follow the directions for breading and place the breaded eggplant on a cookie sheet to flash freeze it. Once the eggplant is frozen, about 2 hours, place it in an airtight container and back into the freezer.
How should I reheat this simple eggplant Parmesan?
Remove from the freezer and place directly in the air fryer basket. Cook for 10 minutes at 400 degrees. Add the marinara and cheese and cook for an additional 2 minutes at 350 degrees to melt the cheese.
Do I need to peel my eggplant?
No, you don't need to peel or remove the eggplant skin. The skin is edible and softens nicely when cooked.
Is eggplant a fruit or vegetable?
While often treated culinarily like vegetables, eggplants are actually fruits! Technically, eggplants are berries as they contain small, edible seeds.
💭 Top Tips for Air Fryer Eggplant Parm
If your eggplant is a bit tough, try salting it a bit before breading and air-frying!
To avoid soggy or mushy eggplant, avoid overcooking.
Here are some tips on how to choose the best eggplant:

The eggplant should be shiny and smooth with a nice purple color, and it should feel a bit heavy for its size.

To test if the eggplant is ripe press in your finger; if it leaves a slight impression, the eggplant is ripe.
Smaller eggplants tend to be a bit more sweet and less bitter, and they also having thinner skin and less seeds.
Avoid bruised or wrinkled eggplants, or eggplants that have apparent blemishes or tan patches.

Eggplants don't store well for long periods, so keep them in the fridge if you don't plan to use within 2 days or so.
The skin of an eggplant is full of antioxidants and nutrients, so be sure to leave it on for some extra healthiness!
This air fryer eggplant parm is delicious and much healthier than classic fried chicken parm, and it's so simple to make in your air fryer!
🥗 Suggested Side Dishes
While this recipe may be a full meal in itself, a side dish would round it out nicely. Some sides that I suggest are:
Apple Walnut Salad
If you're looking for a quick and easy meal, you'll love this salad! Filled with flavor and crunch it's topped with a delicious homemade vinaigrette. It works as a main dish or side!
Roasted Potato Medley
Sweet potatoes, white potatoes, red potatoes, and red onions roasted in garlic with olive oil and tossed with dried cranberries and pecans.
🧀 Additional Cheesy Recipes
Here are a few more cheesy recipe ideas for you!
Check out this story on how to make Air Fryer Eggplant Parmesan!
Air Fryer Eggplant Parm
Love this recipe? Awesome! Please give it a 5 star ⭐ rating below! And if you make this, snap a photo and tag me on Instagram. You can find me at DizzyBusyandHungry or #dizzybusyandhungry!
📋 Recipe Card
Air Fryer Eggplant Parmesan
Making air fryer eggplant Parmesan is a breeze! This recipe is a delicious healthier version and makes a great addition to any meal.
Instructions
Slice the eggplant into evenly sized round pieces.

Prepare the breading by placing the flour in one shallow dish, the egg in another shallow dish, and the breadcrumbs and spices in a third shallow dish. Whisk the egg and mix the breadcrumbs and spices together.

1 cup flour,

1 egg,

1 cup seasoned bread crumbs,

½ teaspoon garlic powder,

½ teaspoon onion powder,

¼ teaspoon salt,

¼ teaspoon oregano

Place an eggplant round into the flour mixture and coat it well.

Transfer it to the egg and flip to coat as much as possible.

Transfer it to the breadcrumbs and coat as much as possible

Place the breaded slice in the air fryer basket. Repeat process for the remaining slices. (Don't overcrowd the air fryer basket. If needed cook any additional slices in a second batch.)

Cook at 400 degrees for 8 minutes, flipping halfway through.

Place a spoonful of marinara on top of each eggplant slice and top with mozzarella.

½ cup marinara sauce,

½ cup shredded mozzarella cheese

Cook for an additional 2 minutes at 350 degrees.

Top with Parmesan and chopped parsley (optional step).

Parmesan cheese,

chopped parsley
Notes
Salt your eggplant before breading and frying to avoid toughness.

Don't overcook your eggplant or it could get soggy or mushy.
Store your eggplant in the fridge if you don't plan to use it within 2 or so days of buying.

Leave the skin on the eggplant will ensure you get plenty of nutrients and antioxidants.

Nutrition
Calories:
325
kcal
|
Carbohydrates:
54
g
|
Protein:
14
g
|
Fat:
6
g
|
Saturated Fat:
3
g
|
Cholesterol:
52
mg
|
Sodium:
813
mg
|
Potassium:
492
mg
|
Fiber:
6
g
|
Sugar:
7
g
|
Vitamin A:
371
IU
|
Vitamin C:
5
mg
|
Calcium:
150
mg
|
Iron:
4
mg
Nutritional information is an estimate. The nutritional values for your final dish may vary based on measuring differences and products used.
Like this recipe?
Sign up here for my email list and receive new recipes to your inbox, plus a FREE recipe ebook!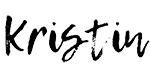 Happy cooking!