Shrimp in Butter with Lime is a mouthwatering dish with perfectly sautéed shrimp in a buttery cilantro lime sauce. This creamy sauce bursts with tangy flavor. Sound fancy? Yes! But this family friendly meal is easy to make and everyone (even the kids!) will love it! This simple meal is perfect for an easy dinner or great appetizer!
First Published: March 19, 2013... Last Updated: March 28, 2020
Jump to:
Butter Sauce for Shrimp
Shrimp has been a go-to staple on the blog for some time now. I love it because it's a quick protein to cook and dinner's on the table in a snap.
And whenever I develop a recipe that everyone loves.... that's a big bonus! And everyone (even the kids!) enjoy this buttery, tangy dish.
It kind of seems fancy, maybe because it's shellfish, but let me tell you this meal can't get any easier or more delicious! And if you're like me and serve it over instant rice with simple steamed vegetables, you take easy to a whole new level!
Dinner on the table in 30 minutes? Oh yes, BIG win!
🥘 Ingredients Needed
shrimp - purchase medium size
butter - just a touch, it adds great flavor!
lime and cilantro - adds a great tropical punch.
red pepper flakes - for a little kick
👪 FAQs
Can you cook shrimp from frozen?
You can cook it from frozen, but it's easy to overcook. Using frozen shrimp is fine, in fact most shrimp is frozen by the time it gets to your grocery store anyway. You just want to thaw it first.
To thaw from frozen, put it in a colander and run it underneath cold water until it's completely thawed.
Is shrimp good for you?
It sure is! It's filled with vitamins and minerals. Because of the high content of omega-3 fatty acids and antioxidants, it's a a great choice for a low fat meal.
What size shrimp is best for sautéing?
I used medium sized for this recipe, which you'll find labeled as 36-42. The size is designated by the number of shrimp per pound. Here's a quick reference for you.
Common Sizes
Medium
Large
Jumbo
Number of Shrimp
36-42
31-36
21-26
4 oz. serving size
10-11 shrimp
8-9 shrimp
5-6 shrimp
What are the food safety guidelines for shrimp?
I like to use frozen, in which case I look for bags that are not opened or damaged. I thaw right before I'm ready to cook under cool running water, and make sure that the shrimp is fully cooked before eating. However, you can use fresh shrimp in this dish instead! For more tips on food safety practices with shellfish and other seafood, you can read this article from the FDA on how to select and serve fresh and frozen seafood.
How long should I cook shrimp?
It doesn't take long at all! Cook them until they just barely turn pink. Depending on the size you use it will only take between 7-10 minutes!
Why is my shrimp rubbery?
If your it turns out rubbery, it's because you've cooked it too long. As shrimp overcooks, it gets tough - ahem.... speaking from experience here! 🙋‍♀️
How hot should the skillet be?
Medium high heat is perfect for this recipe you'll get a great sear on the outside, and the shrimp in butter will be cooked completely through.
🔪 Instructions
This is so simple, you're going to love this easy recipe!
Thaw the shrimp under cool running water (if needed).
Heat a large skillet over medium high heat. Add the butter and shrimp.
Cook until the shrimp in butter are barely pink.
Add the lime juice and red pepper flakes, then cook another minute or two.
Remove from heat, add the reserved butter and cilantro, and toss.
Serve!
Grab a loaf of Italian bread to serve with this meal. The butter sauce is definitely sop-worthy and you won't want to leave any on your plate!
More great shrimp recipes
Shrimp is such a favorite in my family. We love grilled shrimp and garlic shrimp. Who doesn't!?! And crispy shrimp tacos? YUM! Here are more favorites from the blog.
Easy Shrimp Stew
This Easy Shrimp Stew is a great option when you want something a little different for dinner. It's spicy and comforting and will warm you up from head to toe. And what's more, it uses ingredients you can just pull out of your freezer and pantry - no tedious chopping or other prep!
Chipotle Shrimp and Asparagus Soft Tacos
Add a little variety to taco night with spicy, zesty shrimp cooked in beer and then coated with a flavorful chipotle-lime sauce, served over a bed of greens in a whole wheat tortilla!
Love this recipe? Awesome! Please give it a 5 star ⭐ rating below! And if you make this, snap a photo and tag me on Instagram. You can find me at DizzyBusyandHungry or #dizzybusyandhungry!
(Hey there...if you are in the mood for another great seafood dish, check out my recipe for real or imitation crab cakes! So easy and delicious!)
📋 Recipe Card
Shrimp in Butter Lime Sauce
Delicious shrimp in a creamy, buttery sauce bursting with the tangy flavors of lime and cilantro!
Ingredients
1

pound

shrimp

(peeled, deveined, tail off, patted dry - if frozen, thaw under running water first)

4

tablespoons

butter (divided)

¼

cup

lime juice

¼

teaspoon

crushed red pepper flakes

⅓

cup

chopped cilantro

lime wedges (for garnish, optional)
Instructions
Heat a large skillet over medium high heat. Add 2 tablespoons of the butter, and the shrimp.

1 pound shrimp,

4 tablespoons butter (divided)

Cook until the shrimp are almost done (they will start to get firm and pink).

Add lime juice and red pepper flakes, and cook about 2 more minutes, until the shrimp are fully cooked.

¼ cup lime juice,

¼ teaspoon crushed red pepper flakes

Add the remaining butter and cilantro, and toss.

Serve over rice with some lime wedges on the side.

lime wedges (for garnish, optional)
Notes
You can cut out the red pepper if your kids do not care for it. The dish will still have lots of flavor! However, the red pepper is not overpowering, so you might want to include it the first time around and see if they like it. It really does add a nice dimension to the seasoning!
You can use a butter substitute. I have used a buttery spread in place of butter.
If you have a fresh lime around, you will get the best lime flavor, but lime juice from a bottle works as well!
For those who don't like cilantro, substitute chopped parsley.
Nutrition
Calories:
203
kcal
|
Carbohydrates:
2
g
|
Protein:
23
g
|
Fat:
10
g
|
Saturated Fat:
2
g
|
Cholesterol:
285
mg
|
Sodium:
974
mg
|
Potassium:
123
mg
|
Vitamin A:
660
IU
|
Vitamin C:
10.3
mg
|
Calcium:
164
mg
|
Iron:
2.4
mg
Nutritional information is an estimate. The nutritional values for your final dish may vary based on measuring differences and products used.
Like this recipe?
Sign up here for my email list and receive new recipes to your inbox, plus a FREE recipe ebook!
🥗 Suggested Side Dishes
I served this very simply over a bed of steamed rice and it was perfect! If you want it be fancy, this side dish - Cilantro Lime Asparagus and Rice -would be delicious! A fruit salad would also be a lovely side dish.
A fresh baked loaf of bread is a great choice as well. And it isn't hard with this no-knead, easy Crock Pot Garlic Parmesan Bread! Try it, you'll see!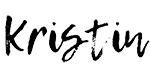 Happy cooking!