This Healthy Acai Smoothie is a quick and simple way to enjoy something filling and nutritious without sacrificing flavor. Typically enjoyed in the form of an acai smoothie bowl, acai can also be used in easy healthy smoothie recipes like this one!
All you need is acai puree, almond milk (or substitute), a few other ingredients, and a blender to make this smoothie jam-packed with antioxidants and other nutrients. It's a great option for after school, after work, or any time of day where you need a quick boost!
Jump to:
👩🏻‍🍳 Why You'll Love This Recipe
Sometimes you're craving something sweet for breakfast, but you also want to make a choice that nourishes you and fills you up.
With the rise of acai bowls, people have come to realize how delicious and good for you this fruit is, but you can also enjoy it in a way that's portable and perfect for on-the-go enjoyment.
Best of all, this acai smoothie only requires 5 ingredients. This is the best smoothie when you need something healthy, filling, and no-fuss!
Pair your smoothie with these delicious Matcha Muffins for a healthy, amazing way to start your day.
Of course, if you want to hop on the smoothie bowl craze, you could try one of these Strawberry Smoothie Bowls. Otherwise, enjoy one of these healthy acai smoothies!
🥘 Ingredients Needed
acai puree - these frozen acai packets make it beyond easy to put together these healthy smoothies.
coconut water - serves as the base of your smoothie and provides extra hydration and electrolytes.
almond milk - adds some thickness to your smoothie; you can really use any regular or non-dairy milk here.
avocado - creates a thick, creamy texture and adds healthy fats.
coconut oil - helps your body process the carbs in the smoothie for energy that lasts longer!
🔪 Instructions
Combine the acai puree, coconut water, almond milk, avocado, and coconut oil in a blender. (Use a high-speed blender if you have it.) You may need to run the puree under some hot water to get it out of the packet.
Blend until smooth and enjoy!
👪 FAQs
Are acai smoothies healthy?
Yes, they have lots of natural antioxidants, as well as healthy fatty acids and fiber!
What are the health benefits of acai?
Acai berries, which are native to South America, are high in antioxidants, specifically kinds that are known to improve brain health and memory. They've also been shown to reduce the risk of heart attacks and their healthy fats support general heart health. Acai is also thought to be helpful in anticancerous aspects.
What are the healthiest things to put in smoothies?
Fruit is always a good option, though adding too much fruit will ramp up the calories, carbs, and sugars in your smoothie. It's almost always a good idea to throw in a handful of spinach or kale to your smoothie, and something like Greek yogurt for protein.
Is it bad to drink smoothies everyday?
It depends on what you're putting in your smoothies. If you have a lot of sugary smoothies that are heavy on fruits or added sweeteners, this may lead to elevated blood sugar if consumed daily. Healthy smoothies with a good balance of ingredients are a much more viable option for daily consumption and can even lead to weight loss, especially if you're committed to choosing nutrient-dense foods and avoiding adding sweeteners or ingredients with too much sugar.
💭 Other Helpful Tips
Acai is also sold in powdered form. If using the acai powder, substitute about 1 tablespoon for 1 packet of acai puree. Feel free to add more if you want more of the acai flavor.
Not sure where to get frozen acai puree? You can find it at Whole Foods, Trader Joe's, and it is often available at other grocery stores as well.
If you want some extra thickness, add frozen fruit like banana or berries.
You can omit the coconut oil and coconut water if desired. Just be sure to add extra milk to account for the missing liquid.
Pouring this acai berry smoothie into mason jars and topping with some blueberries or granola is one of my favorite ways to serve this healthy smoothie!
This acai smoothie is a fantastic option when you want a healthy smoothie that's still thick and sweet and fills you up. Make it for breakfast, a substantial snack in the afternoon, or a light, healthy meal!
📖 Variations
If you don't mind the color, throw in some spinach or kale to take this healthy smoothie to the next level of green smoothies!
This recipe can be modified to make a smoothie bowl instead. Aim for a thicker base and pour into a bowl, then top with things like chia seeds, nut butters, dark chocolate, cacao nibs, granola, and fresh fruit.
Mixing in an ingredient like hemp seeds or flax seeds can increase the amount of fiber and lead to a healthier digestive system.
Looking for more protein? Add in a scoop of protein powder!
For even stronger acai flavor, use some acai juice in your smoothie.
🍳 Healthy Breakfast Dishes
For a healthy meal in the morning, try Strawberry or Pumpkin Overnight Oats, which are delicious and will keep you feeling full all day! These No-Bake Peanut Butter Oatmeal Balls are fantastic for when you're running out the door and need something quick. If you have a little more time in the mornings, put together a savory Baked Egg Frittata with Ham.
🥤 More Smoothie Recipes You'll Love
While we're on the topic of healthy beverages, are you aware of the benefits of using matcha powder in tea and other recipes? Check out this article What Does Matcha Taste Like to find out more about this beneficial green tea powder and all it's different uses!
Best Acai Smoothie Recipe
Love this recipe? Awesome! Please give it a 5 star ⭐ rating below! And if you make this, snap a photo and tag me on Instagram. You can find me at DizzyBusyandHungry or #dizzybusyandhungry!
📋 Recipe Card
Easy Healthy Acai Smoothie
This acai smoothie is the best smoothie for when you want something healthy and sweet, but you don't want to spend too much time prepping. Quick, simple, and delicious!
Ingredients
½

cup

acai puree

(1 100g packet)

1 ½

cups

coconut water

½

cup

almond milk

(or any regular or non-dairy milk)

½

avocado

1

teaspoon

coconut oil
Instructions
Run the packet of frozen acai puree under warm water to loosen it up. Squeeze out the puree into the blender.

Add the coconut water, almond milk, avocado, and coconut oil. Blend and enjoy!

1 ½ cups coconut water,

½ cup almond milk,

½ avocado,

1 teaspoon coconut oil
Notes
For extra sweetness or thickness, add some frozen banana or a small handful of frozen berries.
Skip the coconut water and the coconut oil if desired. Replace the coconut water with extra almond milk.
You can use powdered acai instead of puree; just substitute about 1 tablespoon of powder for 1 packet of acai puree.
Nutrition
Calories:
355
kcal
|
Carbohydrates:
37
g
|
Protein:
6
g
|
Fat:
21
g
|
Saturated Fat:
6
g
|
Polyunsaturated Fat:
3
g
|
Monounsaturated Fat:
11
g
|
Sodium:
553
mg
|
Potassium:
1427
mg
|
Fiber:
11
g
|
Sugar:
23
g
|
Vitamin A:
304
IU
|
Vitamin C:
21
mg
|
Calcium:
280
mg
|
Iron:
2
mg
Nutritional information is an estimate. The nutritional values for your final dish may vary based on measuring differences and products used.
Like this recipe?
Sign up here for my email list and receive new recipes to your inbox, plus a FREE recipe ebook!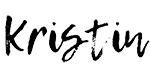 Happy cooking!