Did you know you can ditch the packets and make your own warm delicious microwave oatmeal? It's perfect for a chilly morning and super easy to make!
First Published: October 15, 2015... Last Updated: October 20, 2019
Microwave Oatmeal Recipes Breakfast
The leaves are turning beautiful colors and the air feels crisp and fresh. Yay, fall is here! Although I may miss the long, sunny summer days (especially when my alarm goes off at 5 am!), I will not miss the heat and humidity!
With the cooler weather comes all kinds of warm and comforting food. For breakfast, one of the quickest and easiest ways to enjoy warm, comforting food is to make oatmeal.
I used to rely on instant oatmeal packets, but then I realized that making oatmeal from regular oats is really not that much more effort. This recipe for Cinnamon Coffee Oatmeal is one of my favorites!
Wait?!? You mean you can microwave oatmeal that doesn't come in a packet? Absolutely!
It's warm and comforting and a hundred times better than the stuff that comes individually portioned in a bag!
And it's easy... did I mention that?!!
Do you know the difference between the various types of oats? You can find out more in this article on the nutrition in oats.
They're great for making desserts and snacks like these Oatmeal Banana Cookies!
Microwave Oats
I always feel good about feeding the family a good hearty breakfast and I bet you do, too. But it's not necessary to sacrifice ease and convenience when you make this recipe!
We reach for the packets for the win because of convenience. Everything is already measured and all you have to do is add hot water.
The packets are quick to make because the oatmeal is par-cooked, then dried for quick cooking.
But they are expensive, and loaded with sugar. The typical brand will have 3-4 teaspoons! Many are packed with preservatives also.
If you can spare the extra 30 seconds to measure your oats, and an extra minute or two for cooking (hooray for microwaves!), you can save yourself some money and have more control over the content.
For me, that is totally worth it!
Ingredients for Microwave Oats
old fashioned oats - hearty and filling this stick-to-your-ribs grain is a terrific breakfast to start your day.
instant coffee - gives it depth
cinnamon - for flavor and spice
sugar or sweetener - just a bit!
I try to minimize the sugar in this recipe, although a little bit really is delicious! But feel free to vary it according to your tastes. Start on the conservative side though, because you can always add more later if needed.
How to make Cinnamon Coffee Microwave Oatmeal - Step by Step
Step 1.
Combine all the ingredients in a microwave safe bowl.
Step 2.
Place the bowl in the microwave...
Step 3.
...and zap it!
Step 4.
Let stand until thickened.

Garnish with a cinnamon stick and serve!
FAQs for Cinnamon Coffee Microwave Oatmeal
What types of sugar can you use?
white sugar
brown sugar
honey
maple syrup
molasses
low or no calorie sweetener of choice
How long do oats take to cook in a microwave?
Start with two minutes and then microwave in thirty second intervals until it's as thick as you'd like it.
Can steel-cut oats be cooked in the microwave?
Yes, you can microwave steel-cut oatmeal also, but it takes much longer.
How do you keep oatmeal from boiling over in the microwave?
The microwave heats oatmeal with a high intensity. Because it happens so quickly it can boil over. Cooking in 30 second intervals, stirring, and then cooking again will help alleviate that problem.
Be sure to have hot pan holders handy because the bowl will be HOT coming out of the microwave and you may burn your fingers! Or a good bowl cozy comes in super handy for this also!
So tomorrow morning, fire up your microwave and make a hearty, delicious, hot breakfast for you and your family!
How to Make Microwave Oatmeal
Variations for this recipe
No instant coffee? No problem, just add the cinnamon.
Use milk instead of water to add creaminess.
Add a dash of vanilla for a little extra flavor!
What's your favorite topping for microwave oatmeal? Try diced apples, peaches or pears.
Toss in a handful of raisins, craisins, or dried blueberries for natural sweetness .
Bump up the nutrition with a sprinkle of chia seeds. These little seeds are PACKED with great nutrients. Calcium, omega-3 fatty acids, and iron to name a few!
Here are a few more oatmeal recipes to try!
For another easy oatmeal recipe, check out Strawberry Overnight Oats or some of these other great options!
Pumpkin Overnight Oats
Warm and delicious, this oatmeal cooks overnight in the crock pot and provides a healthy, hearty breakfast for the whole family! See recipe notes for alternate fridge instructions!
Still hungry for breakfast?
Here are some delicious choices!
Strawberry Granola
Enjoy this healthy and hearty Strawberry Granola for breakfast, made from scratch including an easy method for drying your own strawberries!
Or, if you love using coffee in creative ways, check out these Super Chewy Coffee Cookies!
Microwave Oatmeal - Coffee Cinnamon Flavor
Love this recipe? Awesome! Please give it a 5 star rating below! And if you make this, snap a photo and tag me on Instagram. You can find me at DizzyBusyandHungry or #dizzybusyandhungry !
📋 Recipe Card
Cinnamon Coffee Microwave Oatmeal
Warm and comforting, this quick and easy microwaveable oatmeal is perfect for a chilly morning!
Ingredients
⅔

cup

old fashioned oats

1 ⅓

cups

water

(or use milk for creamier oatmeal)

2

teaspoons

instant coffee

(use regular or decaf)

1

teaspoon

cinnamon

2

tablespoons

sugar or equivalent amount of sweetener

(use more or less, according to your tastes)
Instructions
Combine all ingredients in a large microwaveable bowl.

⅔ cup old fashioned oats,

1 ⅓ cups water,

2 teaspoons instant coffee,

1 teaspoon cinnamon,

2 tablespoons sugar or equivalent amount of sweetener

Microwave on high for 2 minutes. Watch carefully during the whole cooking process in case the oatmeal starts to boil over.

Stir, and microwave for another minute.

Stir, and microwave for another minute.

Test the oatmeal for thickness. If you would like it a little thicker, keep microwaving at 30 second intervals.

Oatmeal will also thicken a bit upon standing.
Notes
Be careful, the bowl will get very hot!
Use almond milk, or your favorite non-dairy milk, for creamy oatmeal without the dairy.
You can substitute honey or another natural sweetener for the sugar.
If this method is too tedious for you, try this:

Use a very large microwaveable bowl, to allow to the oatmeal to boil up a bit.
Microwave on high for 2 minutes, stir.
Microwave on 30% power for 4 minutes, stir.
If the oatmeal is still too thin, microwave on 30% power for another 1-2 minutes.

Add a little cocoa if you want more of a mocha experience.
Nutrition
Calories:
154
kcal
|
Carbohydrates:
31
g
|
Protein:
3
g
|
Fat:
1
g
|
Sodium:
10
mg
|
Potassium:
133
mg
|
Fiber:
3
g
|
Sugar:
12
g
|
Calcium:
24
mg
|
Iron:
1.2
mg
Nutritional information is an estimate. The nutritional values for your final dish may vary based on measuring differences and products used.
Like this recipe?
Sign up here for my email list and receive new recipes to your inbox, plus a FREE recipe ebook!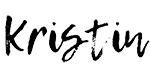 Happy cooking!