Easy, healthy, and hearty Strawberry Granola with dried strawberries is naturally sweetened and so much better for you than store-bought! Homemade cereal is more affordable, too. Make a double batch to have on hand for quick, healthy snacks or breakfasts.
This recipe uses puffed cereal and rolled oats along with almonds and sesame seeds. Buy pre-dried strawberries or use my easy directions to make your own dried strawberries!
Jump to:
👩🏻‍🍳 Why You'll Love This Recipe
This super easy strawberry granola will become your new breakfast go-to! With lots of filling and healthy ingredients and a sweet strawberry flavor, this granola with dried strawberries is great for a hearty breakfast or a pick-me-up snack in the afternoon!
With natural sweeteners and no preservatives, this homemade granola is healthier than anything store-bought, and it's so easy to make. Make it along with this Vanilla Maple Granola and ensure you always have something tasty and good for you to snack on!
And for another yummy strawberry treat, make this Fresh Strawberry Mousse.
🥘 Ingredients Needed
maple syrup - provides natural sweetness and helps the granola stick together.
butter - adds richness.
strawberry extract - helps distribute strawberry flavor throughout.
puffed cereal - I like to use a mixture of a few kinds of cereal.
rolled oats - using rolled oats is important, as they've already had some processing done and won't require much cooking to eat.
sliced almonds - enhance the texture with some extra crunch.
sesame seeds - add a subtle nutty flavor.
dried strawberries - you can buy these premade, or there are instructions later in the post to make your own.
🔪 Instructions
Melt the butter and syrup in a saucepan, then stir in the strawberry extract.
Mix together the puffed cereal, rolled oats, and almonds.
Pour the butter and syrup mixture over the cereal.
Sprinkle sesame seeds over top and mix well.
Spread evenly in a baking sheet and bake at 325 for 25-30 minutes. Give it a stir at the 20 minute mark.
Let cool then add in dried strawberries.
👪 FAQs
How do I make my own dried strawberries?
1. Slice the washed and hulled strawberries from top to bottom, in about ¼ inch thick slices.
2. Soak the strawberries in a bowl with a mixture of lemon juice and cold water in a 1:1 ratio (i.e. 1 cup of lemon juice and 1 cup of water). This helps to prevent darkening and also acts as an anti-microbial.
3. Remove the slices from the bowl with a slotted spoon and place them on parchment paper on a baking sheet.
4. Bake for about 4 hours. Remove from the oven and let cool.
Why is my granola not crunchy?
If there's too much moisture, this may cause your strawberry granola to be less than crunchy. Try adding more of the dry ingredients. It's also important to cook the granola on a fairly low temperature so the smaller ingredients don't burn before everything else gets nice and crispy.
Can I use quick oats instead of rolled oats for granola?
You can! Quick or instant oats should work, but they might affect the texture of the granola and have a different cook time, so be aware that you may need to make adjustments.
💭 Expert Tips and Tricks
Be sure to really stir your granola before baking to ensure that all of the ingredients are equally distributed and coated.
For extra chunky granola, press your granola into a tight oval for the first 15 minutes of baking, then remove and gently break apart and continue baking about 15 minutes.
Allow the granola to cool before eating and adding the dried strawberries for best results.
Granola and strawberries make for a sweet and satisfying breakfast or a great snack for on the go! Make this recipe in double or triple batches to be sure you always have some homemade strawberry granola on hand.
📖 Substitutions and Variations
There are so many mix-ins for this strawberry granola. For more fruit, add some dried cranberries or raisins, apricots, or dried cherries.
Don't be afraid to season your granola! Some salt can really make the flavors pop, but you can also try cinnamon and nutmeg for some warmth.
Feel free to experiment with things like coconut flakes, chocolate chips, citrus zest, honey, pecans, walnut, and more!
🥫 Storage and Reheating
When allowed to properly cool and then stored carefully in an airtight container, your strawberry granola should last about a month.
You can also store it in the freezer, where it should keep for up to 6 months.
💡 What To Serve With This Dish
While a bowl of this strawberry granola with some milk makes for a great breakfast, you can serve it alongside Air Fryer Boiled Eggs or this Cheesy Tater Tot Casserole for a full and healthy meal. And if you love fruit, pair it with a Berry Salad or a Healthy Acai Smoothie.
🍓 More Strawberry Recipes You'll Love
Another great way to use your strawberries is to make this easy Strawberry Bread recipe, perfect for breakfast, brunch, or snacking!
Granola with Dried Strawberries
Love this recipe? Awesome! Please give it a 5 star ⭐ rating below! And if you make this, snap a photo and tag me on Instagram. You can find me at DizzyBusyandHungry or #dizzybusyandhungry!
📋 Recipe Card
Strawberry Granola
Enjoy this healthy and hearty Strawberry Granola for breakfast, made from scratch including an easy method for drying your own strawberries!
Instructions
Preheat the oven to 325°F. Prepare a large baking sheet by lining with parchment paper (to reduce sticking and for easy cleanup).

Combine the syrup and butter in a small saucepan and heat on medium until the butter is melted and the mixture is hot. Stir in the strawberry extract.

½ cup pure maple syrup,

4 tablespoons butter,

1 teaspoon strawberry extract

In a large bowl, combine the puffed cereal, rolled oats, and almonds.

5 cups puffed cereal,

1 cup rolled oats,

½ cup sliced almonds

Slowly pour the syrup mixture over the cereal mixture, stirring as you go to coat evenly.

Sprinkle the sesame seeds over the mixture and stir to combine (this helps them to stick to the other pieces of cereal instead of just ending up on the bottom of the bowl).

2 tablespoons sesame seeds

Spread evenly over the baking sheet and bake for 25-30 minutes, stirring after 20 minutes.

Let cool. Add in the dried strawberries and enjoy!
Notes
Mix your granola well to distribute all of the ingredients evenly.
If you like larger chunks in your granola, press everything together tightly for the first 15 minutes of baking, then gently break apart and bake 15 minutes more.
Nutrition
Calories:
223
kcal
|
Carbohydrates:
32
g
|
Protein:
4
g
|
Fat:
10
g
|
Saturated Fat:
3
g
|
Polyunsaturated Fat:
2
g
|
Monounsaturated Fat:
4
g
|
Trans Fat:
1
g
|
Cholesterol:
12
mg
|
Sodium:
39
mg
|
Potassium:
138
mg
|
Fiber:
2
g
|
Sugar:
14
g
|
Vitamin A:
140
IU
|
Calcium:
62
mg
|
Iron:
1
mg
Nutritional information is an estimate. The nutritional values for your final dish may vary based on measuring differences and products used.
Like this recipe?
Sign up here for my email list and receive new recipes to your inbox, plus a FREE recipe ebook!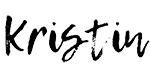 Happy cooking!