These Sloppy Joe Sliders are delicious, and your kids won't even notice the hidden vegetables in these super-cute and fun-to-eat sandwiches!
This recipe was first published March 12, 2014 and last updated September 14, 2020 with additional tips and a recipe change.
Jump to:
These Sloppy Joe Sliders are chock-full of nutrition, but you don't have to sacrifice any of the flavor. With real ground beef and the addition of squash and cauliflower, these little sandwiches are perfect for picky kids and adventurous adults alike!
Not only that, but this recipe is incredibly easy to prepare and cook; altogether it'll only cost you about 20 minutes.
For even more ideas on how to sneak veggies into your cooking, check out this article, which gives plenty of advice and suggestions! This recipe for Wonton Cheeseburger Cups also has some hidden veggies, so check it out!
🥘 Ingredients Needed
cauliflower rice - contributes to this recipe's nutritional factor, but doesn't alter the flavor much.
butternut squash - just like the cauliflower rice, the squash adds some vitamins to your sloppy Joe sliders without compromising that classic taste.
extra lean ground beef - your typical sloppy Joe starting point.
yellow mustard - gives your sliders just a little bit of bite.
ketchup - what better to pair with mustard than ketchup?
brown sugar - with all of the salty and savory ingredients, this will give your dish a bit of sweetness and balance out the flavor profile.
garlic powder - helps cover up the mild flavors from the cauliflower and squash and trick your taste buds into forgetting they're there!
salt and pepper - brings all of the flavors together.
🔪 Instructions
Pour some olive oil into a skillet and heat it over medium-high heat. Add your cauliflower and squash, then cook until they're nice and soft.
Add the ground beef and cook until it's brown.
Stir in the remaining ingredients, then simmer for about 5 minutes, until everything is combined.
Serve on slider rolls and enjoy!
👪 FAQs
How should I store my leftover sloppy Joe sliders?
Allow the beef mixture to cool to room temperature, then transfer to an airtight container and store in the fridge for 3-4 days. You can also store the beef in the freezer, where it should keep for up to 6 months.
How should I reheat my leftovers?
There are two possibilities here: first, you could transfer your beef mixture to a microwave safe bowl and cover the top with plastic, leaving a space oven to vent, and microwave for about 2 minutes. Then give it a good stir, and continue in 30-second intervals if it's not hot enough.

Or, you could heat over the stovetop. Place the beef in a pot with about ¼ cup of water, then heat on low with the lid on, stirring occasionally, until the beef is all heated through.

From frozen, just allow the beef to thaw before following either of the methods above.
Can these sloppy Joe sliders be made ahead of time?
Yes! If you'd like to prepare the filling ahead of time, just follow the instructions above for reheating when the time comes. Of course, you won't want to divide the mixture onto the slider rolls until it's time to actually serve!
Do I have to use slider rolls?
No, the type of roll you serve is completely up to you! But isn't there something so cute about the little mini sandwiches?
💭 Top Tips
If your beef isn't very lean, you may want to cook it in a separate skillet, drain the grease, and then combine with the veggies.
To really elevate these sloppy Joe sliders, try toasting the rolls first.
How to buy the best ground beef:
If you can, look for beef that's been ground in-store on the same day you're buying.
Even better, if you can request for a butcher to grind it for you on the spot, you'll know you're getting the freshest product available.
80/20 ground beef is widely considered the perfect blend for things like burgers. It may seem like this is a lot of fat, but most of it ends up rendering out during cooking. For this recipe, you could get away with something that's a bit on the leaner side.
How to buy the best butternut squash:
You'll want a squash that feels a bit heavy for its size. Firmness in the stem tends to mean that the squash will hold up longer, which can be useful if you're not planning on using it immediately.
A fat neck and small bulb is a good indicator of a small seed cavity, which means more squash meat to work with. Avoid a squash that has soft spots or obvious molding.
The skin of the squash should be fairly hard and free of blemishes, though it's normal for a pale spot to form that tells you where the squash was resting out in the field.
In terms of color, your squash should have a nice, deep hue to it. For butternut squash, look for a dark beige. Green spots or streaks tend to mean that the squash isn't fully ripe yet.
No time to deal with a fresh butternut squash? Buy frozen diced squash. That's actually wht I recommend for this recipe. It works really well!
📖 Variations
Instead of beef, you can use ground chicken or turkey! The flavor will be slightly different, but with all of the seasonings and condiments, it will hardly be noticeable.
Top each of your sloppy Joe sliders with a little piece of cheese. American, cheddar, or pepper jack would be delicious, but you could experiment with whatever you like best!
For a Southwestern flair, stir in some salsa and black beans into the beef mixture.
If you're craving something with an Asian twist, omit the ketchup and mustard and substitute hoisin and ground ginger. Then garnish with cucumber, cilantro, and shredded carrot.
You can turn these into tiny Philly Cheesesteaks by adding chopped onions, mushrooms, and green peppers. Top with Provolone cheese.
🥩 Additional Beef Recipes
If these Sloppy Joe sliders have you craving more beef, check out these recipe suggestions!
Crock Pot Beef and Broccoli
One of my favorite crock pot recipes, this Crock Pot Beef and Broccoli is so easy and delicious you may never order Chinese take out again. Not only is this version cheaper, it's healthier, too!

Slow Cooker Pineapple Beef Teriyaki
Skip the Chinese takeout and instead toss together this flavorful teriyaki dish in the slow cooker for an easy, healthy, tasty dinner even on a busy weeknight!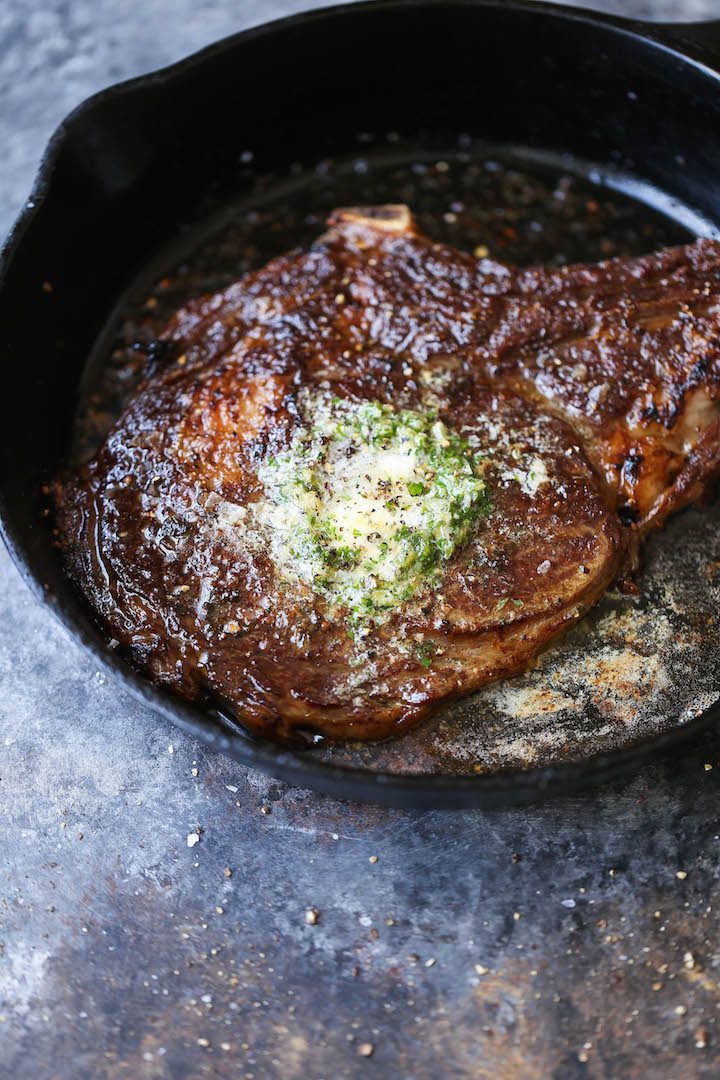 🥗 Side Dish Suggestions
Here are a few side dish ideas for you!
Or try this delicious and refreshing Cucumber Side Salad!
Love this recipe? Awesome! Please give it a 5 star ⭐ rating below! And if you make this, snap a photo and tag me on Instagram. You can find me at DizzyBusyandHungry or #dizzybusyandhungry!
📋 Recipe Card
Your kids won't even notice the hidden vegetables in these super-cute and fun-to-eat sandwiches!
Ingredients
1

cup

cauliflower rice

1

cup

finely chopped butternut squash

(substitute frozen diced squash for a great shortcut!)

1

pound

extra lean ground beef

1 ½

teaspoons

yellow mustard

¾

cup

ketchup

3

teaspoons

brown sugar

¾

teaspoon

garlic powder

¼

teaspoon

salt

¼

teaspoon

pepper

12-16

slider rolls
Instructions
Add a little olive oil to a skillet and heat over medium-high heat. Add the cauliflower and squash and cook until they begin to get soft.

1 cup cauliflower rice,

1 cup finely chopped butternut squash

Add the ground beef and cook until brown.

1 pound extra lean ground beef

Add the remaining ingredients and mix well. Simmer for about 5 minutes.

1 ½ teaspoons yellow mustard,

¾ cup ketchup,

3 teaspoons brown sugar,

¾ teaspoon garlic powder,

¼ teaspoon salt,

¼ teaspoon pepper
Notes
Store leftovers in the refrigerator in an airtight container for 3-4 days or in the freezer for up to 6 months.
Use regular hamburger or any other roll if you can't find slider rolls.
If you can't find extra lean ground beef, you may want to brown it in a separate skillet so you can easily drain the grease.
Nutrition
Calories:
371
kcal
|
Carbohydrates:
19
g
|
Protein:
20
g
|
Fat:
22
g
|
Saturated Fat:
8
g
|
Cholesterol:
80
mg
|
Sodium:
660
mg
|
Potassium:
598
mg
|
Fiber:
1
g
|
Sugar:
13
g
|
Vitamin A:
2090
IU
|
Vitamin C:
18.3
mg
|
Calcium:
42
mg
|
Iron:
2.6
mg
Nutritional information is an estimate. The nutritional values for your final dish may vary based on measuring differences and products used.
Want to make cooking even easier?
Sign up here to receive FREE DBH exclusive content, including my favorite kitchen shortcuts and hacks, and unlock access to the DBH resource library with many other free downloads!