Pineapple pancakes are fluffy, melt-in-your-mouth fruity pancakes drizzled with a deliciously sweet coconut syrup! This delicious breakfast (or dinner!) recipe using crushed pineapple is super easy to make from scratch and your whole family will love it!
Jump to:
🍴 What's great about pineapple pancakes
Transport yourself to a tropical vacation for breakfast with these pineapple pancakes with coconut syrup, aka pina colada pancakes! There is no better way to start the day than with the yummy flavor combination of pineapple and coconut.
These tropical pancakes make a nice change from the usual ho-hum pancakes. Plus, breakfast recipes with pineapple add a nutritional boost that will make you feel good about what you are serving your family.
Pineapple is an often overlooked ingredient, I think! Pineapples are kind of a pain because of the difficulty in cutting them up, but I have a few recipes with canned pineapple which makes it really easy.
One of our favorites is Slow Cooker Pineapple Chicken, which is literally one of the simplest dinner recipes ever, with only 4 ingredients and needing less than 10 minutes of prep. We also love Slow Cooker Pineapple Beef Teriyaki.
And if you want something with fresh pineapple, make this Pineapple Pico de Gallo.
🥘 Ingredients Needed
For a complete list of ingredients, please refer to the recipe card at the bottom of this post.
white whole wheat flour - I like to use this kind of flour as a nutritional upgrade from regular flour, but you can use all-purpose flour as well
baking powder, salt, sugar - pretty standard dry ingredients for pancakes
milk, eggs, canola oil, vanilla extract - basic wet ingredients for pancakes
pina colada yogurt - you can substitute pineapple, coconut, vanilla, or even plain yogurt if you can't find the pina colada flavor
crushed pineapple - adds moisture, nutrition, and so much flavor!
For the syrup, you will need a can of coconut milk and brown sugar.
🔪 Instructions
This is an overview of the instructions. You'll find the complete instructions in the recipe card at the bottom of this post.
To make the pineapple pancakes:
Combine the flour and additional dry ingredients in a large bowl.
Combine the wet ingredients in a separate medium bowl, along with the crushed pineapple.
Pour the wet ingredients into the bowl with the the dry ingredients and mix. Note that there will be some lumps.
Coat a griddle with cooking spray then place over medium heat. Once the griddle is heated, pour a portion of the batter for each pancake, as many as will fit on your griddle.
Cook until edges start to look dry and the pancakes start to bubble, then flip to the other side and cook until done.
To make the coconut syrup:
Combine coconut milk and brown sugar in a small saucepan.
Bring to a boil, then reduce heat and simmer for about 20 minutes.
Using fruit in pancakes adds lots of natural flavor and a nice, moist texture. The pineapple in this recipe made the pancakes fluffy yet tender, with just a hint of sweet and tart. Topped with the delicious coconut syrup, these pineapple pancakes end up being an island vacation on a plate!
🥞 Suggested Toppings
Chunks of fresh pineapple are a great choice. Or you can use canned pineapple chunks if you don't have fresh.
Shaved coconut or coconut flakes are pretty and add texture.
Sprinkle some walnuts or almonds for some crunch.
Banana slices, mango, passion fruit, guava, and strawberries are also good choices.
👪 FAQs
What is the best way to cook pancakes?
An electric skillet or electric griddle really is the best way to cook pancakes, because you will get an even heat so your pancakes will cook at the same rate and be more uniform in color. Preheat the electric griddle to 375 degrees F, and then turn it down to 365 degrees F to cook the pancakes.
How do I cook them if I don't have an electric skillet?
You can cook them on the stove using a frying pan or regular griddle, although they may not cook quite as evenly.
How can I get the fluffiest pineapple pancakes?
These are already fluffy so I don't bother with this step, but if you really want the fluffiest pancakes, you will need to separate the eggs. Add the yolks into the wet ingredients as directed but set aside the whites. After you add the wet ingredients into the dry ingredients, beat the egg whites by themselves and then mix them into the batter.
How do I get rid of the lumps in the pancake batter?
No need to do that, and in fact, you want to be careful about overmixing. There will be lumps in your batter. Obviously you want to try to break up any really big chunks but other than that don't worry about it. You should also let the batter rest for about 10 minutes before starting to cook.
What kind of nutrition does the pineapple add to the pancakes?
Pineapple has a lot of vitamin C. It also has bromelain which has been found to boost the immune system and is good for the digestive system as well.
What are some other ways to use pineapple?
Frozen pineapple chunks are fabulous for smoothies, like my Orange Smoothie with Pineapple. And they keep in the freezer for a long time so it's easy to keep them on hand to make a smoothie whenever the mood strikes!

I also like to buy fresh pineapple chunks, already cut and put into containers, to use in things like my Berry Delicious Fruit Salad. I also use the pineapple juice for the sweet and tart dressing that takes that fruit salad over the top!
Do I have to use the coconut syrup in this recipe?
The coconut syrup is totally optional. If you are in a hurry or don't have the coconut milk, make this recipe anyway and just use regular syrup. The pancakes are delicious even without the coconut flavor! You can also buy prepared coconut syrup, although it seems like it's rather expensive.
💭 Helpful Tips for Perfect Pancakes
You can tell when the griddle or pan is preheated enough by dripping bit of water on it. If the water sizzles and crackles, then the pan is ready.
Don't cook on too high a heat, and don't overcook. If they start to burn before they are fully cooked, turn it down a smidge.
Don't flatten the pineapple pancakes while they are cooking, and avoid moving them around.
Use a measuring cup to get pancakes that are all roughly the same size. I like to use a ¼ cup measure.
Don't flip the pancakes until you see the bubbles that form on top start to break, forming little holes, and the edges start to look dry.
Need to cook for a crowd? You will need to keep the cooked pancakes warm while you work your way through the whole batch. Place them on a baking sheet, loosely cover them with foil, and keep them in the oven set at 200 degrees F to keep them heated up and fresh while you finish cooking.
🧊 Storage
I love to make a double batch of pineapple pancakes and then freeze them to use later. Often I will freeze them in stacks of 3 or 4 so that my family can just take a little stack out of the freezer and heat it up for a quick breakfast or a snack.
Wait for the cooked pancakes to cool completely, then place them in resealable freezer bags, squeeze out all the air, seal, and freeze for up to 3 months. If desired, you can place a square of wax paper between the pancakes to prevent them from sticking to each other.
🍍 Related Recipes
Looking for more pineapple and coconut breakfast combos? Check these out!
Looking for more pancake recipes?
Pancake Recipe with Canned Pineapple
Love this recipe? Awesome! Please give it a 5 star ⭐ rating below! And if you make this, snap a photo and tag me on Instagram. You can find me at DizzyBusyandHungry or #dizzybusyandhungry!
📋 Recipe Card
Pineapple Pancakes
Fluffy, melt-in-your-mouth pineapple pancakes drizzled with a deliciously sweet coconut syrup!
Equipment
Electric skillet or griddle
Instructions
Pancakes:
In a large bowl, combine the flour, baking powder, salt, and sugar.

3 cups white whole wheat flour,

4 teaspoons baking powder,

1 teaspoon salt,

¼ cup granulated sweetener or sugar

In a separate bowl, whisk together the milk, eggs, canola oil, vanilla extract, and yogurt. Add crushed pineapple and mix thoroughly.

2 cups milk,

2 eggs,

1 tablespoon canola oil,

3 teaspoons vanilla extract,

6 ounces pina colada yogurt,

20 ounces crushed pineapple

Add the liquid ingredients to the dry ingredients and mix together (result will be slightly lumpy).

Spray a griddle with cooking spray and heat over medium. Pour a scant ¼ cup of batter for each pancake.

Cook until edges start to look dry and the pancakes start to bubble. Then flip and cook on the other side.
Syrup:
Combine coconut milk and brown sugar in a small saucepan.

13.5 ounces coconut milk,

¾ cup brown sugar

Bring to a boil, then reduce heat and simmer for about 20 minutes.
Nutrition
Calories:
476
kcal
|
Carbohydrates:
75
g
|
Protein:
11
g
|
Fat:
16
g
|
Saturated Fat:
11
g
|
Cholesterol:
49
mg
|
Sodium:
357
mg
|
Potassium:
600
mg
|
Fiber:
5
g
|
Sugar:
40
g
|
Vitamin A:
215
IU
|
Vitamin C:
7.3
mg
|
Calcium:
255
mg
|
Iron:
3.3
mg
Nutritional information is an estimate. The nutritional values for your final dish may vary based on measuring differences and products used.
Like this recipe?
Sign up here for my email list and receive new recipes to your inbox, plus a FREE recipe ebook!
Update Notes: This post was originally published in July 2016, but was republished with tips, variations, and a recipe change in July 2021.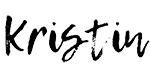 Happy cooking!